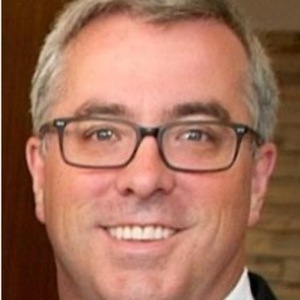 Brendan Arnott
Special guest
Brendan is the Financial Institutions Property & Casualty Manager for North America for the Commercial Insurance Division of Chubb – a position he has held since 2020. In this role, Brendan is responsible for the profitable growth of the FI P&C segment as well as setting and implementing strategy. He oversees package, auto, workers compensation, excess and umbrella products for a range of financial institutions including specialized products of trust, foreclosure and mortgage impairment.
Brendan started his insurance career in 1989 with Chubb in Sydney, Australia working in Commercial Lines, Financial Institutions and Executive Protection Departments, where he ultimately managed the Financial Institutions Department. In 1996, Brendan transferred to the U.S., and is located in Chubb's Malvern, PA office outside of Philadelphia.
During his career, Brendan has managed the Department of Financial Institutions Property & Casualty lines in the Mid-Atlantic and New York regions, Financial Institutions Professional & Fidelity lines in the Mid-Atlantic as well as Commercial Specialty Insurance in Pennsylvania. Prior to this role, he was the Executive Field Underwriter for FI P&C for North America.
Brendan graduated with a Bachelor of Business degree in Business Administration and Economics from The University of Technology, Sydney. He lives in suburban Philadelphia with his family, including two sons in college, and a daughter in high school.
Brendan Arnott has been a guest on 1 episode.
December 15th, 2021 | 22 mins 35 secs

banks, cfo, finance, insurance, real estate

In this episode the podcast we speak with Brendan Arnott, Senior Vice President at Chubb insurance.